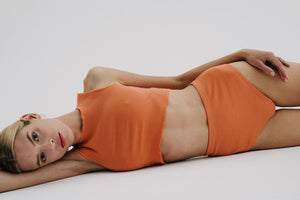 Mission
Welcome to 2023! The time has come to change the meaning of "well dressed" and challenge the fashion industry. Today, trends or the nod from top stylists can no longer be regarded as the markers of style.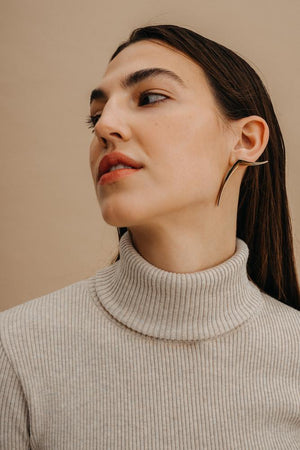 More than in-vogue designs and patterns, it is the fabrics' origins that matter, the methods of production and the conditions in which, thanks to all-important human labour, it is transformed into the final product. 
At NAGO, we create lines that will make you look good and feel good.
Our garments are environmentally-friendly, produced in a conscious, sustainable way. We optimize the use of raw materials, the entire production process behind our collections is strictly controlled and complies with the principles of fair trade. We choose solutions that minimize environmental harm, simultaneously trying to maximise our customers' comfort by creating the best wear we possibly can. And it's all available online!
Our environmentally-friendly lines are designed to create a versatile capsule wardrobe, setting you free from relentlessly following trends. Our timeless pieces will look good on you now, next year, and in a few years' time. Thanks to the use of high-grade materials, they will stay with you for a good while.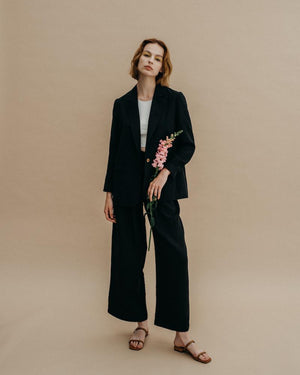 Rather than follow seasonal trends, we create a solid base of top quality, certified organic wardrobe essentials, helping you build a capsule wardrobe of durable, timeless pieces designed to last. 
Minimalist, functional design enables you to mix and match freely and minimize the amount of clothing you buy. We do not encourage you to change your entire wardrobe or your personal style every season. We want to ensure that wearing NAGO, you will always feel well. And feel well dressed.
We donate 1% of NAGO's annual turnover from sales of environmentally-friendly clothing to environment protection organizations.
"NAGO is a polish brand that redefines the meaning of wearing better clothes. Their capsule collections make an ultimate womenswear base - it's simple, smart and easy to mix & match. All garments are made of certified and eco-friendly fabrics (organic cotton, tencel®, cupro) and collections are locally produced."
Vogue.co.uk
"Projektują świadomie, wyłącznie z ekologicznych materiałów i zgodnie z ideą zero waste. Teraz chcą dodatkowo zachęcić kobiety do zaakceptowania swojego wyglądu i pokochania siebie. Założyciele marki NAGO właśnie ruszają z kampanią "Girls", której bohaterki pokazują, że piękno nie ma jednej definicji."
Vogue.pl